Mitsubishi Triton Roller Lid Tonneau cover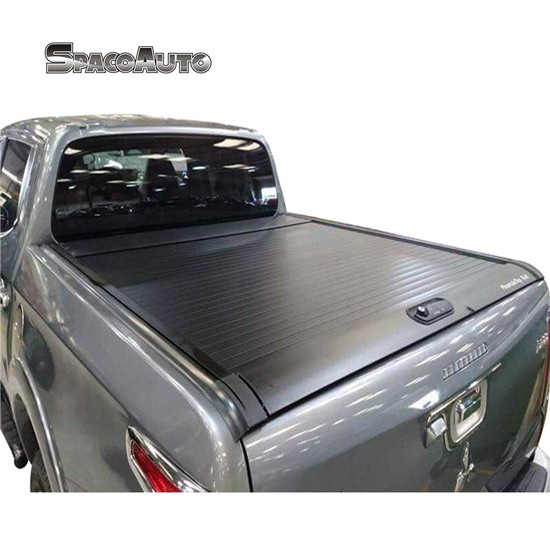 Mitsubishi Triton Roller Lid Tonneau cover
1.

Retractable tonneau cover (roller shutter) for Triton for (fits when ladder rack is removed) - Can also be combined with the genuine Sports Bar/Roll Bar
2.Available to suit many different fitments:

Specification:
1.Horizontal roller shutter cover
2.Fitting requires Ford ladder rack to be unbolted and removed
3.Aluminium exposed profiles, treated with silver finish
4.Aluminium construction guarantees longer product life
5.Robust, black, unique side track system
6.Side tracks allow for bolt in crossbars or sports bars to be fitted
7.Heavy-duty spring retracting mechanism which can be easily adjusted to suit user
8.Cover allows rain run off and has been tested to operate in sub-zero temperatures
9.Rests in various opening stages
10.Simple clamp on fitment - Can be installed with no drilling
11.Utilising easy to work with, vehicle specific fitting clamps
12.Fully lockable - with sturdy push button and grab handle lock
13.Vehicle tailgate can be lowered with cover closed
14.Complete with a convenient integrated pull-strap
15.Clever pull-strap design which locks and releases the locking levers
16.Two recessed drainage fittings for housing - tested in monsoon conditions
17.The cover creates an aerodynamic vehicle and helps save fuel
18.Better visibility as it does not block rear view for the driver
19.Cargo is secure and stored out of view
20.Manufactured in China
21 .2 Year Warranty from SPACO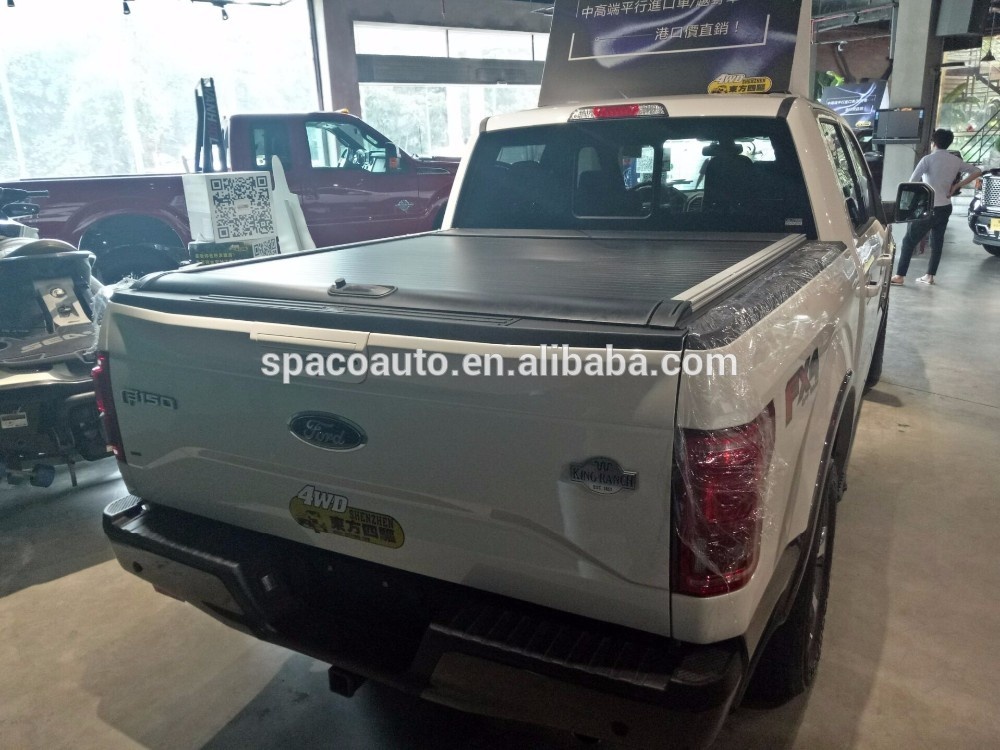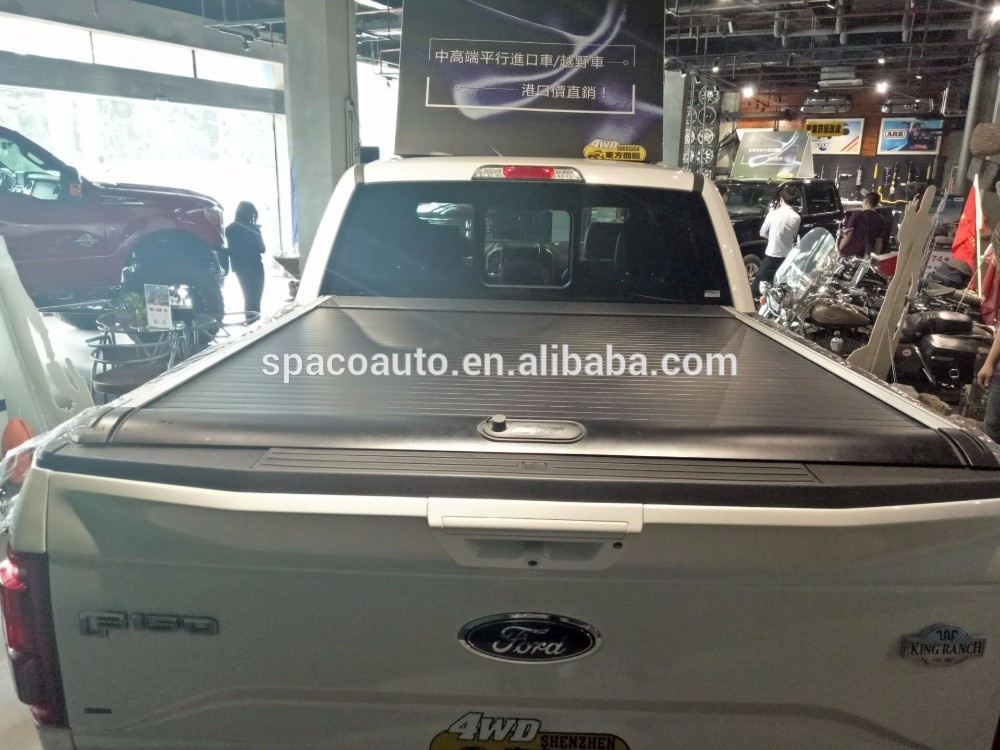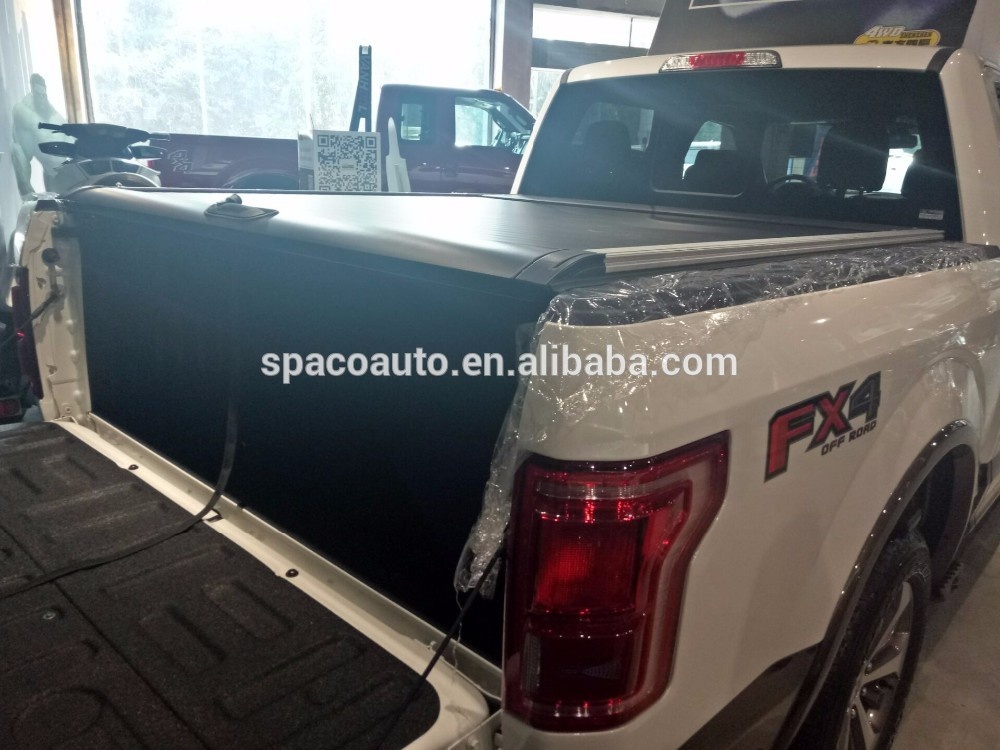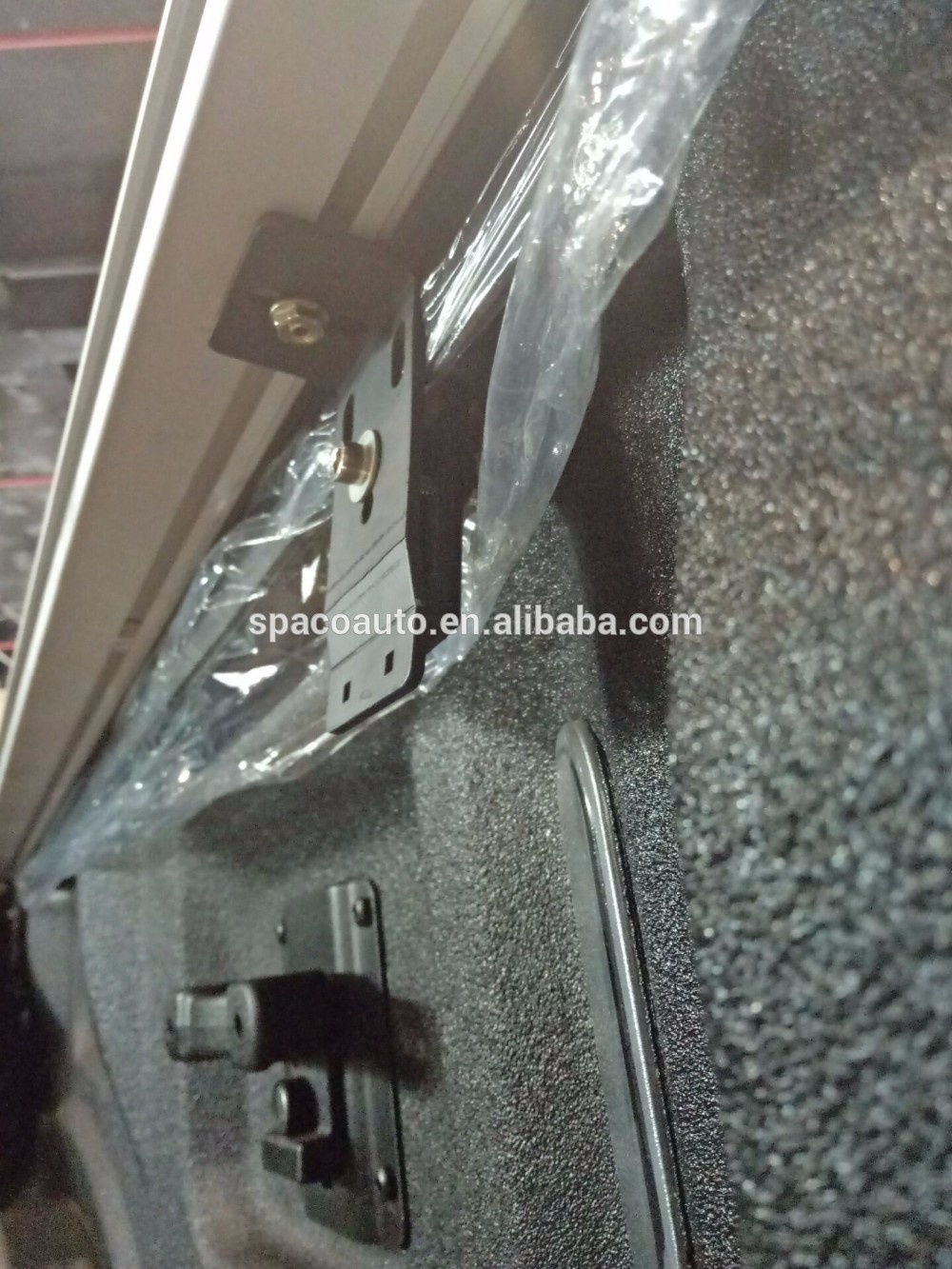 Tonneau
Spaco auto is a professional manufacturer of exterior&interior to fit all the popular 4x4 off-road vehicles like Pick Up, Jeep and SUV etc.
Our current product line including:
Pick up truck canopies(hardtop)

Pick up truck tonneau covers

Pick up truck bedliners

Pick up truck roll bar

4x4 off-road Front Guard/Rear Guard

LED Light Bar&Working light series for all 4x4 off-road

Side Step Running Board Stainless Steel Side Bar

Roof Rack/Luggage Rack/Bicycle carrier Series
The advantages we have:
We mainly focus on 4x4 off-road cars with more than 10 years manufacturing and exporting history. Based on our professional RD team, we provide ODM service to make the customized samples according to clients offering sample or design. Efficient production time and special tooling open/sample avaailable time.Reasonable pricing level in high level quality. Let's win-win together!
cover for F150 Roller Lid 2016+ best quality in China
Tonneau cover for F150 Roller Lid 2016+ best quality in China
Tonneau cover for F150 Roller Lid 2016+ best quality in China
_15.6px